Test Case Management Features for Organized QA Testing
QADeputy was built for QA teams by a QA team. As testers ourselves, we know exactly what today's agile and waterfall QA teams need in their test case management platform. We've set the bar high with our organized and well-planned testing features including Test Suites, Test Cases, Test Runs, Integrations, Requirements, Customizations, Reporting and Customer Support. Whether you start with our free test management tool or jump into one of our affordable paid plans, we know you will find plenty of value in our test management system.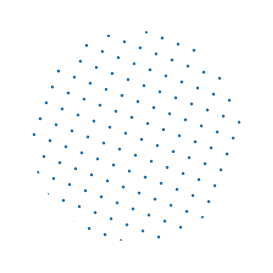 Centralized Test Management
Manage all your product's test suites and test cases in one centralized test case management platform. Easily import and export all your tests cases, build new test cases using test case steps and our WYSIWYG editor, view test history, map to automation, clone, drag and drop sort, and more!
Boosted Testing Productivity
QADeputy's test runs are designed for focus and speed by giving test engineers the test automation tools they need to complete the job in front of them. Our real time status updates keep both management and stakeholders in the know. Teams love our test management software!
Hundreds of Possibilities
QADeputy is friends with hundreds of web applications! Our pre-built integrations make it easy to marry your test management system with all of your favorite test management tools and you can build seamless integrations with existing business automation tools, as well.
Define requirements and report on requirements coverage as it relates to your products. With QADeputy's Requirements module, you can bring all your requirements into your account to ensure the entire team is working off the same data when testing.
Real-Time Data and Metrics
Get real-time insights into your QA test processes with QADeputy's user-friendly dashboard. Our test case management dashboard features high-level overviews of your team's vital metrics and data including Products, Test Suites, Integrations, Active Test Runs, Flaky Tests and an Activity Stream.
QADeputy has powerful reporting features! Dig deep and run historical team, test run, and/or test execution history. Flaky test reporting helps you understand which areas need more focus and customizable reports help you improve on the areas important to your team.
Scalable and Customizable
Easily customize your account statuses, fields, and tags! Use our snippet manager to write test case steps once and reuse them over and over and use our configurations module to streamline your testing and reporting if you need to support multiple browser or app configurations.
Test Smarter with QADeputy
QADeputy is a leading test case management tool for small to medium-sized QA teams. Better than spreadsheets, more affordable than our competitors and more reliable than both! Thousands of QA testers are turning to QADeputy. 
Try us today to find out why!